Lake of the Woods Outfitters
At Lake of the Woods Outfitters we offer Baited Black Bear Hunts and Open Water Diver Duck hunts in northern Minnesota. For the staff at Lake of the Woods Outfitters, hunting and outdoors is a way of life. We spend all year in the woods and on the water so you can be sure your hunt will be a successful and memorable one.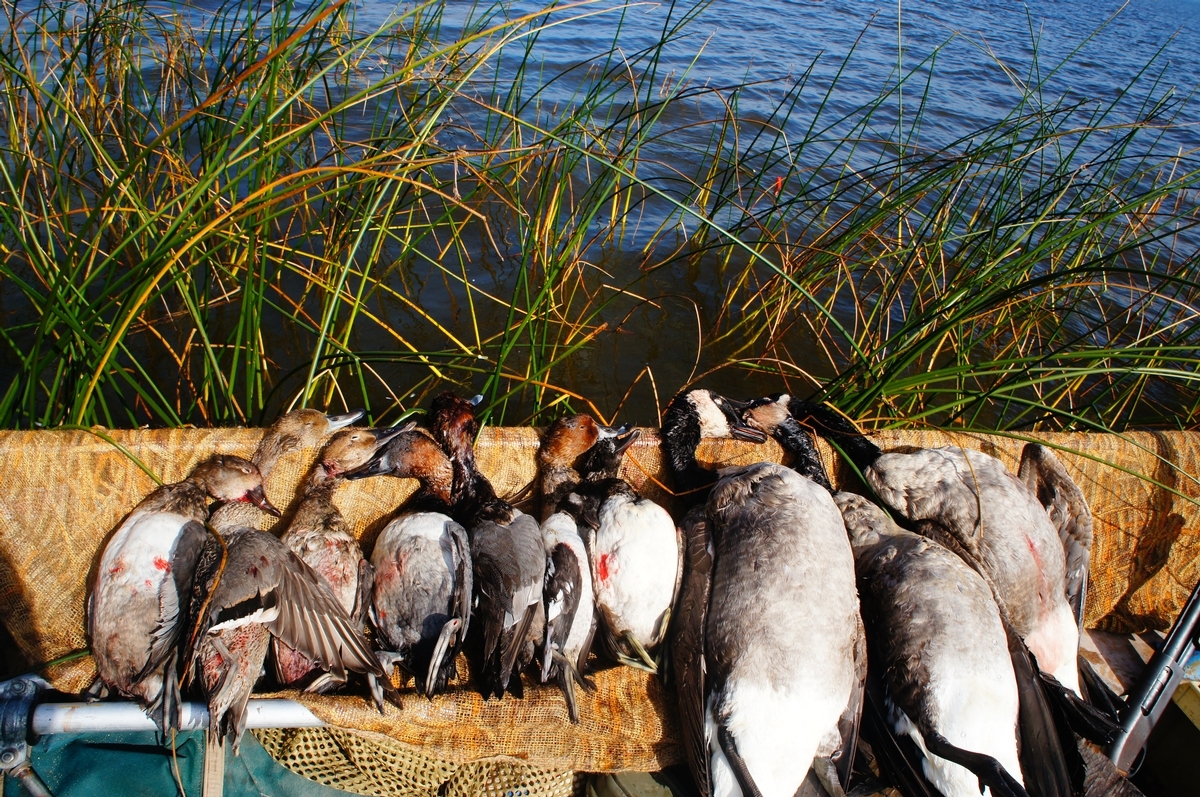 Location
LOW Outfitters is located in the northwest corner of Minnesota near Lake of the Woods and the Canadian border. We have access to thousands of acres of hunting land. Our clients success and enjoyment is our number one priority.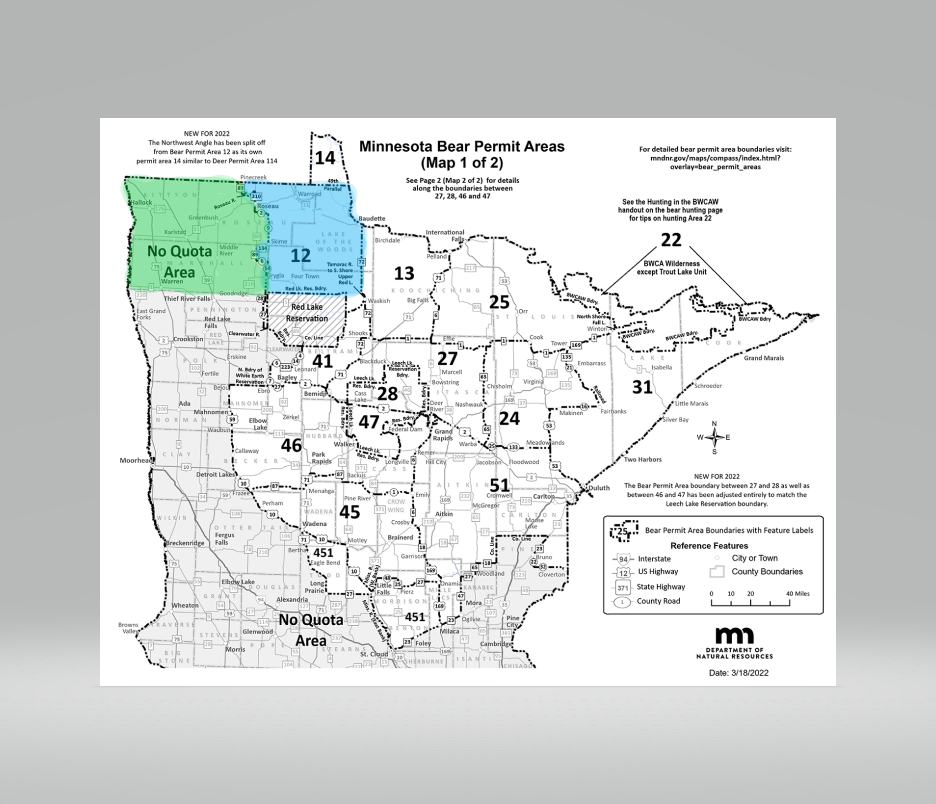 Hunting Area
Below is a map highlighting the areas we hunt. Blue is lottery quota zone, Green is no quota area.
The no quota area is an over the counter tag that can be purchased without submitting a lottery application. However, we recommend still applying for a quota tag because that opportunity if drawn offers more bears and fewer hunters.